Als je haar futloos en dun is geworden kun je een haarmasker kopen om het weer tot leven te brengen of zelf een haarmasker maken. Met deze geweldige DIY haarmasker geef je je haar volume en een mooie glans.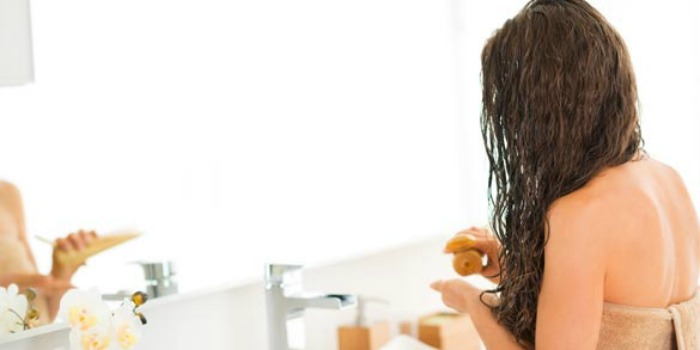 Voor sommige mensen waaronder ik zelf werken DIY maskers super goed en zelfs beter dan maskers uit de winkel. In mijn familie (en cultuur) is het daarom ook heel normaal om alles zelf te maken.
Wat heb je nodig?
Een halve beker (alcoholvrije en plat) bier. Alcoholvrij bier heeft de voorkeur, omdat bier met alcohol je haar uitdroogt. Om de bier plat te krijgen kun je het voor een paar uurtjes laten staan, maar als je net zo ongeduldig bent als ik, dan kun je het ook even opkloppen. Vergeet niet alle schuim te verwijderen als je klaar bent!
1 banaan, deze kun je in de blender gooien of pureren in een kommetje.
1 ei.
1 eetlepel (pure) honing.
Stap 1
Pureer de banaan met een vork of gebruik een blender zodat het een papje wordt. Doe daar een eitje bij en mix dat alvast bij elkaar.
Stap 2
Vul een halve glas met de alcoholvrije bier en meng dat bij de gepureerde banaan en het eitje.
Stap 3
Voeg nu nog een eetlepel pure honing bij de rest. De voorkeur gaat uit naar pure honing omdat het veel van de goede eigenschappen nog heeft.
Stap 4
Mix it, et voilà! Your own DIY hair mask for shiny and voluminous hair!
Stap 5
Nu hoef je het alleen nog in je haar te smeren. Good luck with the mess! (Het resultaat zal de rommel waard zijn.) Laat het ongeveer 30 minuten inwerken en was je haar zoals gewoonlijk.
Tip: Als je wilt dat het sneller en beter intrekt, wikkel je haar dan in folie.
XOXO
Nisrine
The following two tabs change content below.
Hey! Ik ben Nisrine. My beauty secrets are your beauty secrets!