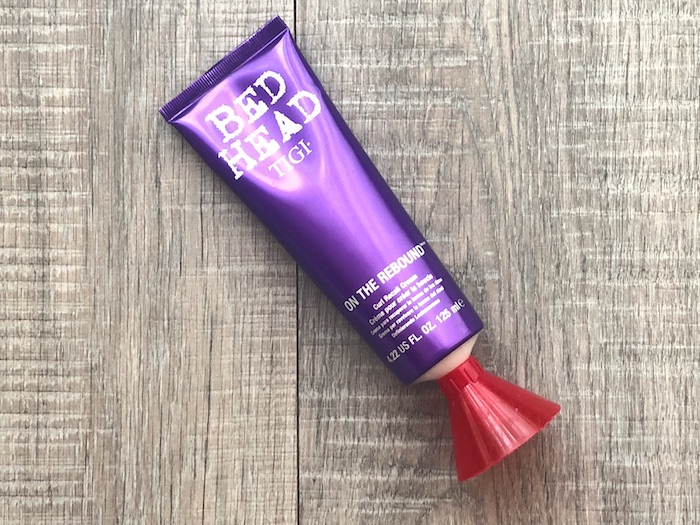 Als we het internet moeten geloven is de Tigi Bed Head – On The Rebound Curl Recall Cream hét product die je krullen de perfecte definitie geeft en je haar de hele dag in model houdt. Wij waren benieuwd en probeerde de styling crème uit.
Definitie en hold: dat zijn de woorden die we graag willen lezen als we opzoek gaan naar een product die we als styler gebruiken. De Tigi On The Rebound Curl Recall Cream belooft slappe krullen nieuw leven in te blazen, door het simpelweg in je haar te kneden.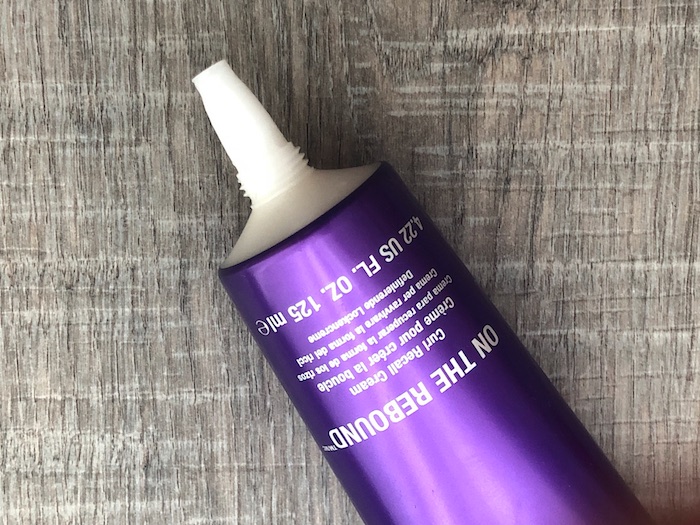 De tube van 125 ml ziet er erg interessant uit en doet denken aan een tube tandpasta. Als je net zoals wij van fruitige geurtjes houdt ga je hier super blij van worden! De geur van de Curl Recall Cream is fruitig en zomers. Het is geen sterke geur.
Als het om de ingrediënten gaat, kunnen we zeggen dat het echt een styling product is. Het bevat glycerine om de vochtbalans op peil te houden en siliconen om je haar glad en pluis-vrij te houden.  Als je de curly girl methode doet, is dit niet voor jou.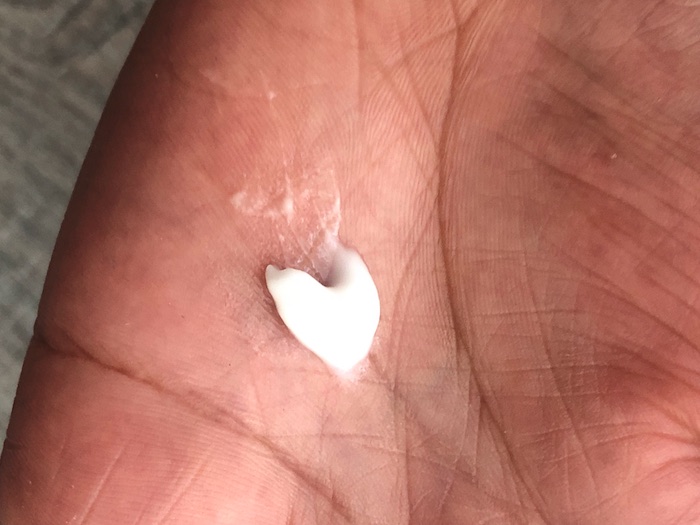 De Tigi On The Rebound is een crème en dat kun je ook zien aan de textuur. Het is niet te dik of vettig, maar zeker ook niet waterig.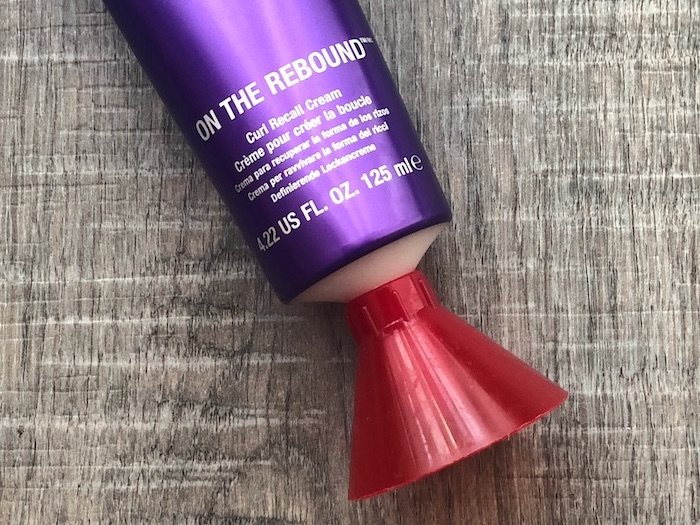 Na het testen van de Tigi On The Rebound Recall Cream, kunnen we zeggen dat dit product je krullen inderdaad definitie geeft en dat de hold precies goed is. De crème maakt je haar niet hard of zwaar. Het product kan iet wat plakkerig zijn als je er te veel van gebruikt. Overdrijf dus niet!
Met deze crème bleef ons haar meer dan 2 dagen mooi in model en daarom snappen we waarom veel mensen dit product geweldig vinden. Deze crème past ook perfect bij de zomer, door de geur en het gemak. Het is letterlijk scrunchen en gaan!
Tigi Bed Head- On The Rebound Curl Recall Cream kost €14,65 en is te koop bij Haarshop.nl
The following two tabs change content below.
Krullen lover, zangeres en oprichter van Curly Hair Talk. Moeder van 2 jongens en gek op muziek, beauty, fashion en lifestyle.