Haar dat net is geverfd ziet er mooi en glanzend uit, helaas wordt de kleur na een tijdje dof en minder intens. Met deze tips blijft je haarkleur langer mooi.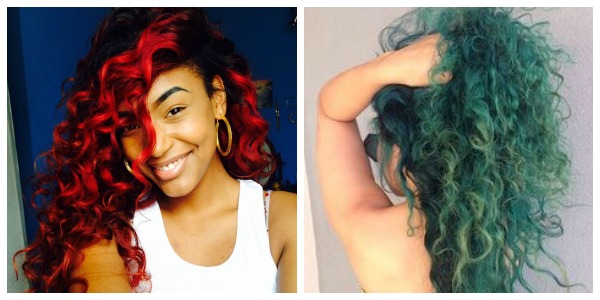 1. Kies goede producten
Misschien denk je dat het niet nodig is om een shampoo of conditioner te gebruiken, dat speciaal is gemaakt voor gekleurd haar, maar het maakt wel degelijk een verschil. Je haar wassen met een sulfaat shampoo zorgt er ook voor dat je kleur sneller dof wordt.
2. Bereid je haar voor
Als je haar gezond is en goed is gehydrateerd pakt de kleur van je haar beter. Het is dus zeker aan te raden om een aantal dagen voor het kleuren een masker of deep conditioner te gebruiken.
3. Was je haar niet te vaak en niet te warm
Door je haar vaak te wassen wordt de kleur snel dof. Dat geldt ook voor wassen met te warm water.
4. Kleur het wat vaker
Er wordt aangeraden om je haar om de 6 weken opnieuw te doen. Vaak doe je dan de uitgroei en verdeel je wat over is over de rest van je haar. Niet veel mensen doen het, maar de kleur blijft er zo wel mooi uitzien.
5. Bescherm je haar tegen de zon
Er zijn verschillende producten die je haar beschermen tegen de zon. Door de zon kan je haar dof en erg droog worden.
Lees hier nog meer tips: Het kleuren van krullend en kroeshaar
The following two tabs change content below.
Krullen lover, zangeres en oprichter van Curly Hair Talk. Moeder van 2 jongens en gek op muziek, beauty, fashion en lifestyle.