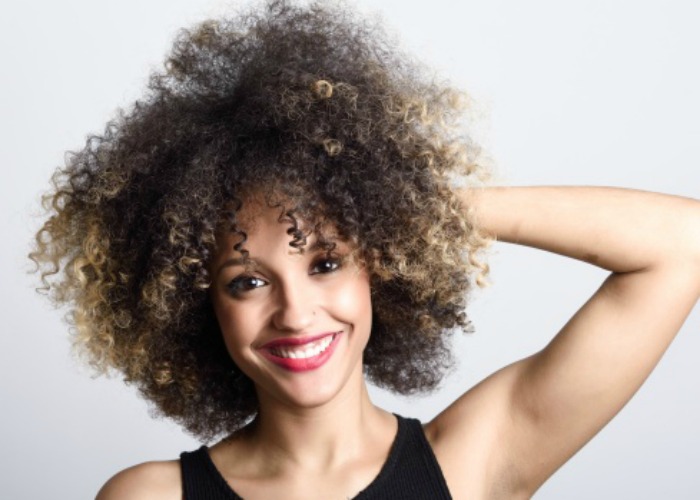 We geven het misschien niet meteen toe, maar stiekem maken we het allemaal: selfies. Alleen al op Instagram staan meer dan 62 miljoen foto's getagged met #selfie. Selfies zijn dus immens populair.
Als je gezegend bent met een mooie bos krullen geven deze natuurlijk net even iets extra's aan je selfmade foto. Maar hoe maakt je nou de beste hair selfie?
Lightning
Zoek naar licht dat je haarkleur accentueert. Zo komt je kleur mooi naar voren en door de reflectie van het licht wordt de vorm van je krul nog beter zichtbaar.
Vul je foto
Probeer zoveel mogelijk haar in het frame van je foto te krijgen. Duw je haar naar voren, je wilt namelijk geen krul missen.
Doorkijkjes
Let op dat je geen plekken hebt waar je je hoofdhuid kan zien. Hierdoor lijkt je haar minder vol. Dus onthoud: fluff, fluff, fluff!
Je beste kant
Iedereen heeft een 'beste' kant van het haar. Dus doe jezelf een plezier en laat die kant naar voren komen in je foto.
Apps
Download de app Snapseed of Facetune. Met deze app kun je je krullen prachtig bewerken en met de functie 'details' net wat extra's meegeven.
Maak jij weleens een selfie omdat je haar geweldig zit?
The following two tabs change content below.
Sanne
Curl fanatic. Product junkie met een grote liefde voor natuurlijke ingrediënten♡ Guilty pleasures zijn schoenen en dadels. Instagrammer☟