Shea butter is een geweldige moisturizer en perfect voor droog haar en een droge huid. Shea butter is erg dik en kan soms moeilijk zijn om goed te smeren. Wist je dat je shea butter heel simpel zacht kunt maken, zodat het lekker creamy wordt en makkelijk is te gebruiken? Hier onder lees je mijn favoriete shea butter mix die kunt gebruiken voor huid en haar.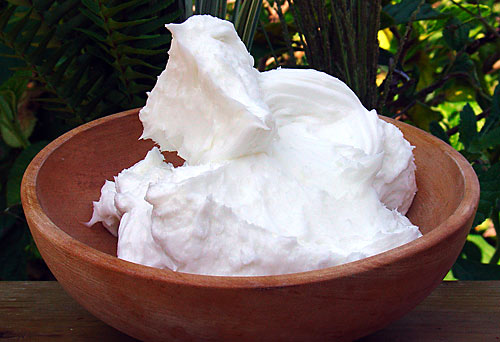 Ingrediënten
– 1 groot stuk shea butter
– 1 eetlepel olijfolie
– 1 eetlepel cocos olie
– 1 eetlepel jojoba olie
– Een paar druppels vitamine E olie
– Een etherische olie naar keuze voor de geur
– Een schone pot/bakje waar je de shea butter in kunt bewaren
( Je kunt natuurlijk sommige oliën weglaten en of je eigen favoriete olie toevoegen.)
---
Het is erg simpel en je hebt binnen een paar minuten je eigen shea butter mix! Laat de shea butter staan totdat het op kamer temperatuur is. Doe het vervolgens in een grote kom. Voeg daar de oliën bij. Mix alles met een staafmixer totdat de shea butter romig is.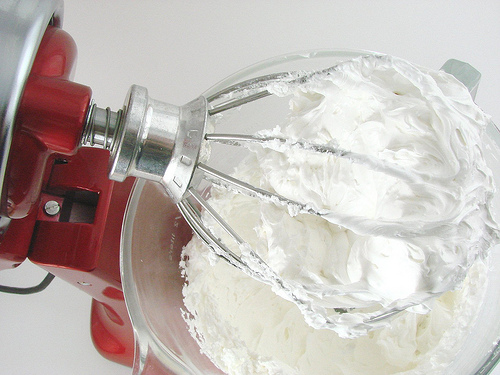 Lees hier de eigenschappen van shea butter: Shea butter
The following two tabs change content below.
Krullen lover, zangeres en oprichter van Curly Hair Talk. Moeder van 2 jongens en gek op muziek, beauty, fashion en lifestyle.