Lorraine Massey is niet alleen de founder van het boek, Curly Girl The Handbook. Ze is ook founder van de Devachan salon waar ze de bekende Devacut uitvoeren en founder van Devacurl het populaire merk voor krullen.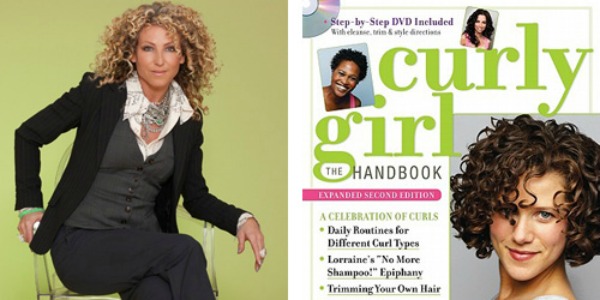 Wij krullenbollen weten maar al te goed hoe ons haar voelt na het wassen met een sulfaat shampoo. Droog, stug oftewel brand schoon. Je voelt gewoon dat alle oliën uit je haar zijn gestript. Lorraine Massey vind dat shampoo overbodig is en dat je je haar ook schoon kunt krijgen met een cleansing conditioner door je hoofdhuid te masseren. Ook gebruik je bij de curly girl methode geen siliconen. De curly girl methode is bedacht om ons krullenbollen te helpen om mooie gezonde krullen te krijgen en te behouden.
In het boek worden verschillende krultypes besproken. Van golvend tot kroes! Alle dingen die je moet weten over krullend haar komen aan bod. Er zit ook een dvd bij waar je filmpjes kunt zien.
Deze week geef ik 3x Curly Girl The Handbook weg! Het enige wat je hoeft te doen is een reactie plaatsen op de blog of op de Facebook pagina. De 3 winnaressen worden maandag 17-11-2014 bekendgemaakt. Tot die tijd is het mogelijk om mee te doen.
Meer over de curly girl methode vind je hier.
Als je het boek zelf wilt aanschaffen kun je dat doen via deze link.
The following two tabs change content below.
Krullen lover, zangeres en oprichter van Curly Hair Talk. Moeder van 2 jongens en gek op muziek, beauty, fashion en lifestyle.