Als je net als ik je haar kleurt of van plan bent dat binnenkort te gaan doen, wacht dan nog even want Schwarzkopf komt met een nieuwe haarkleuring. Ons haar is erg droog en we willen het liefst de perfecte haarkleuring met zo min mogelijk uitdrogende ingrediënten.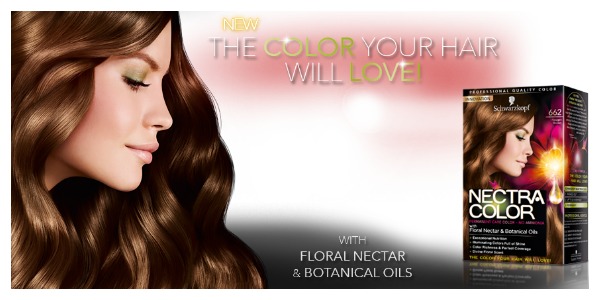 Nectra Color is een permanente, voedende haarkleur die je haar mooi houdt in combinatie met een uitstekende kleurresultaat. Het bevat geen ammoniak en verf zonder ammoniak is echt geweldig voor ons droge haar. De formule met bloemen nectar en botanische oliën verzachten elke haarvezel voor een stralende kleur, glans en een intense kleurenrijkdom met maximal dekking.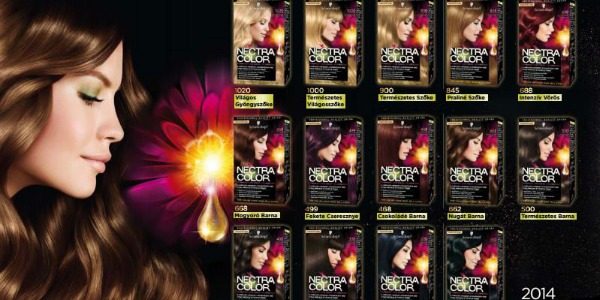 De tinten van Nectra Color bevatten natuurlijke tinten zoals Dark Brown, Natural Brown, Light Brown, Natural Blonde en Light Natural Blond, evenals modieuze tinten zoals Blue Black, Intense Red, Nougat Brown, Praline Blonde en Light Pearl Blonde.
Geniet van een mooi verhaal over een man, een vrouw, bloemen en de kleine dingen die ervoor zorgen dat we verliefd worden op iemand. Niet alleen op Valentijnsdag, maar iedere dag een beetje meer.
Een liefdesverklaring van Schwarzkopf Nectra Color, voor alle vrouwen in de wereld. Voor jou!
Ontdek meer op www.nectra-color.com.
Voor de laatste haarstyling en -kleur trends ga je naar www.schwarzkopf.com
Dit is een gesponsorde post
The following two tabs change content below.
Krullen lover, zangeres en oprichter van Curly Hair Talk. Moeder van 2 jongens en gek op muziek, beauty, fashion en lifestyle.