Rihanna's diamond tour is klaar en ze heeft haar weaves verruild voor haar natural curly hair. Op instagram vertelde ze vanochtend, dat ze erg moet wennen aan dit kapsel. "Still tryna get used to my hurr, so I threw on some #redlipstick #RIRIWoo" Ik ben benieuwd hoelang ze dit kapsel rockt. Wat vinden jullie van haar nieuwe look?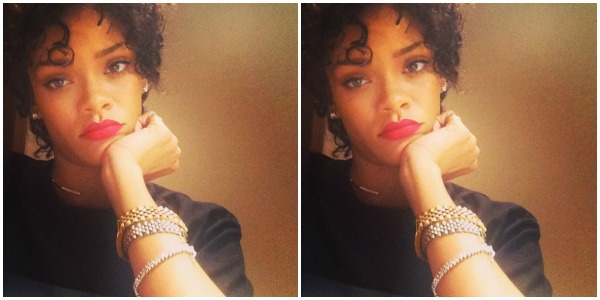 The following two tabs change content below.
Krullen lover, zangeres en oprichter van Curly Hair Talk. Moeder van 2 jongens en gek op muziek, beauty, fashion en lifestyle.