De nieuwe collectie van OPI ligt al een aantal weken in de winkel en ik zag een paar leuke kleuren die ik graag wilde hebben en met jullie wilde delen. De collectie is geïnspireerd door Scandinavische landen zoals Zweden, Noorwegen, Denemarken, Finland en IJsland.

De collectie heeft in totaal 12 kleuren. De kleuren variëren van kruidige bruin-, kaneel- en bordeauxtinten tot levendig oranje en roze.
Van links naar rechts:
– Going My Way Or Norway?
– Ice – Bergers & Fries
– OPI With A Nice Finn-ish
– My Voice Is A Little Norse
– Can't A Fjord Not To
– How Great Is Your Dane?
– My Dogsled Is A Hybrid
– Suzi Has A Swede Tooth
– Do You Have This Color In Stock-holm?
– Thank Glogg It's Friday!
– Viking In A Vinter Vonderland
– Skating On Thin Ice-Land
---
OPI is 1 van mijn favoriete nagellak merken. De lakjes dekken goed, blijven lang zitten en de potjes zijn ook lekker groot.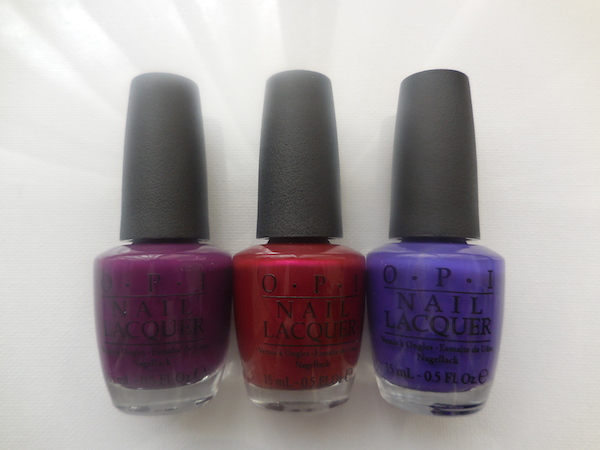 Ik vind donkere kleuren perfect bij het najaar passen en daarom besloot ik deze 3 kleuren te swatchen. Ik heb de foto's met normaal daglicht genomen en met flits.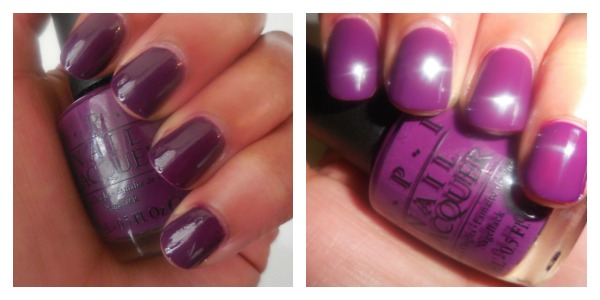 Skating On Thin Ice-Land: Is een diep aubergine paarse kleur met een bordeauxrode gloed. Deze kleur zie je vaak terug in najaar collecties, maar ik vind hem erg mooi. De nagellak is een beetje gel achtig met heel veel glans. Een minpuntje is dat je bij deze nagellak minimaal 2 dikke of 3 normale lagen nodig hebt om het goed te laten dekken.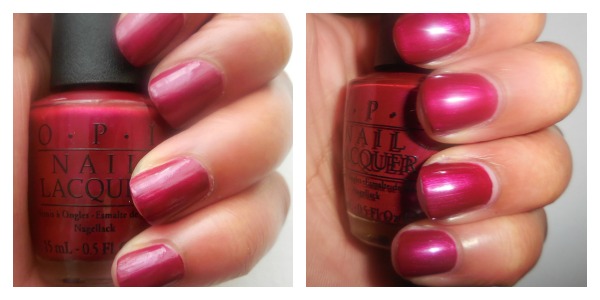 Thank Glogg It's Friday!: Is een Bourgondische, wijnrode kleur met een roze gloed. De nagellak heeft een lichte shimmer. De textuur van deze nagellak is een beetje creamy en dekt goed.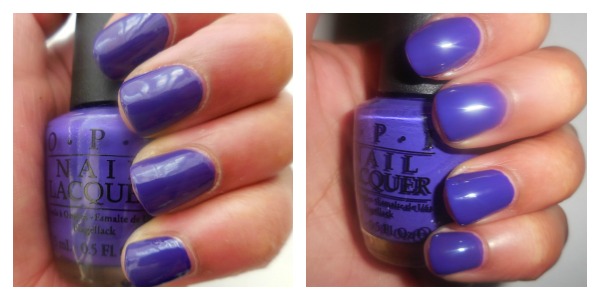 Do You Have This Color In Stock-holm?: Dit is mijn favoriete kleur uit de collectie. Ik ben gek op paars en blauw en dit is een mooie paars/blauwe kleur. De kleur is moeilijk op beeld te krijgen want soms lijkt het meer blauw dan paars en andersom. De textuur van de lak is dun en brengt makkelijk aan. Voor een mooi effect zijn 2 lagen nodig.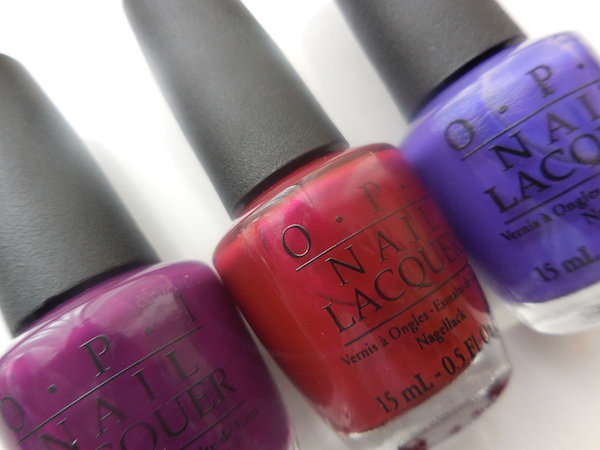 De nagellakjes kosten €14,25 per stuk. Er is ook een minisetje met 4 kleuren verkrijgbaar voor €18,95
Wat vind jij van de nieuwe kleuren en welke van de 3 vind jij het mooist?
The following two tabs change content below.
Krullen lover, zangeres en oprichter van Curly Hair Talk. Moeder van 2 jongens en gek op muziek, beauty, fashion en lifestyle.