Heb je last van droog of beschadigd haar? Probeer dan eens deze homemade haarmasker. Dit masker is geweldig voor het herstellen van je haar, omdat de ingredienten proteïnes bevatten, en haar bestaat uit proteïnes.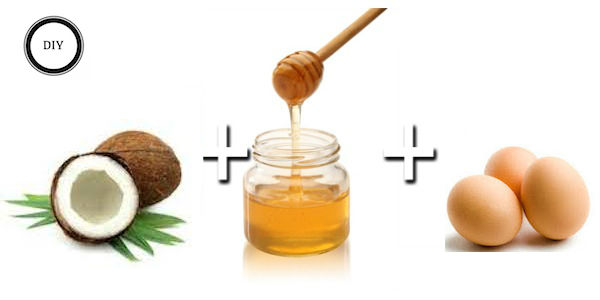 Ingrediënten:
– Virgin kokosolie
– Honing
– 1 Ei (optioneel)
---
1. Doe de gewenste hoeveelheid kokosolie in een kom en verwarm het in de magnetron tot het een olie wordt. De olie moet niet heet zijn. Het opwarmen is nodig, omdat kokosolie eerst dik is zoals een boter.
2. Voeg daar 1 eetlepel honing bij en eventueel het ei. Gebruik niet te veel honing anders wordt het zo plakkerig.
3. Meng alles bijelkaar en breng het aan op je haar. Het kan op nat en droog haar, maar ik vind dat het op nat haar makkelijker is.
4. Bedek je haar met een plastic cap met daar overheen nog een handdoek.
5. Laat het 30 tot 45 minuten zitten en was je haar daarna met shampoo en conditioner.
The following two tabs change content below.
Krullen lover, zangeres en oprichter van Curly Hair Talk. Moeder van 2 jongens en gek op muziek, beauty, fashion en lifestyle.