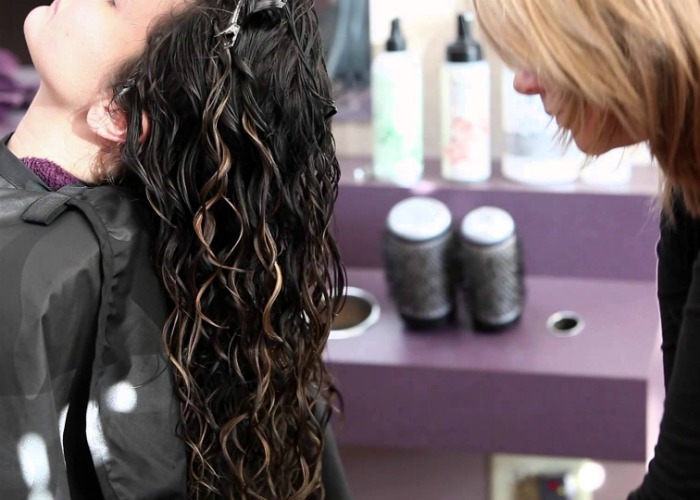 Definitie en weinig pluis dat willen we als we onze krullen in model brengen. Er zijn een aantal styling technieken die elke curly girl moet kennen en wij hebben ze voor je op een rijtje gezet.
#1 – Rake and shake
De rake & shake methode is bedacht door Ouidad the curl experts en helpt frizz te voorkomen. Je glijdt met je vingers door je haar en daarna schud je de krullen als het ware in model.
#2 – Shingling
De shingling methode wordt gebruikt om krullen goed te definiëren en om frizz te voorkomen. Je pakt steeds een krul en die laat je vervolgens los. Het kost wat tijd, maar dan heb je ook wat.
#3 – Scrunchen
Veel mensen met losse krullen gebruiken deze methode om meer volume en definitie te krijgen. Met deze methode knijp je het haar omhoog. Deze methode is ook geschikt als je krullen een beetje hard zijn geworden van de conditioner of gel.
#4 – Smoothing
Met deze methode laat je je haar door je handpalmen glijden. Hierdoor wordt het product goed verdeeld en blijven de kullen mooie bij elkaar.
#5 – Plopping
Bij deze methode gebruik je een t-shirt of microvezel handdoek en houdt dit op je hoof tot je krullen helemaal droog zijn. Deze methode voorkomt frizz en zorgt ervoor dat je krullen bij elkaar blijven.
#6 – Finger coils
Deze methode lijkt op de shingling methode, alleen draai je elke krul even om je vinger. Met deze methode minimaliseer je frizz.
Wat is jouw favoriete methode?
The following two tabs change content below.
Krullen lover, zangeres en oprichter van Curly Hair Talk. Moeder van 2 jongens en gek op muziek, beauty, fashion en lifestyle.